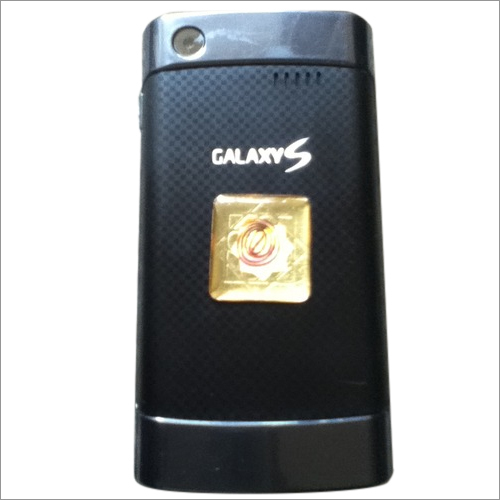 Anti Radiation Orgonite Golden Mobile Chip
Product Description
This cell safe is an energised gold plated copper symbol chip coated in the reverse side with negative ionization powder of crystals/gems/herbal granules and powerful reflectors. Fix this and get protected from EMF. Create a protective shield with cell safe mobile phone users are attacked by hot head syndrome.
Daily exposure to cellphone lowers sperm count is the news threatening everyone.
World health organization warned that cellphones are possibly carcinogenic to humans interferes with our subtle invisible brain waves and DNA. Radio frequency created by mobiles cell phone towers, w-fi creates deafness, memory loss etc.
Speaking in a cellphone for 500 seconds equal to putting your head in a microwave for a second. We cannot avoid using cell phones. This is hightime to face the challenge.
Additional Information:
Minimum Order Quantity: 5 Pieces
Port of Dispatch: chennai
Production Capacity: 50perday
Delivery Time: withinoneweek